OKR automation for clear goal setting
Do you often face the fact that employees don't understand why they perform some tasks? Sometimes newcomers don't understand the global company goals. OKR (Objectives and Key Results) is here to solve this problem.
This is a planning and objective management method used by unicorns and industry-leading companies like Google, Twitter and Amazon that allows synchronizing the general and personal goals of employees. OKR in the Hurma System has a tree structure, where each employee in the chain sees how reaching his objectives affects the achievement of other objectives.
Clar company goals increase loyalty and involvement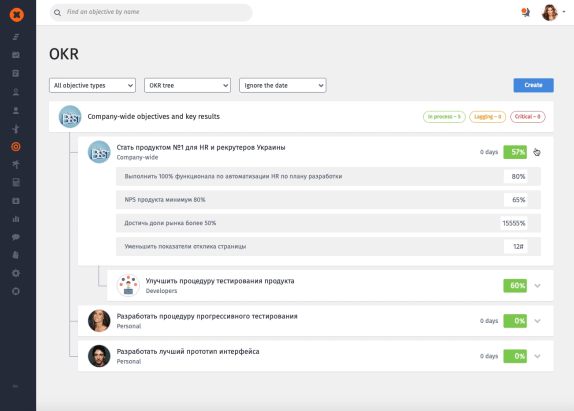 OKR
This section in the Hurma System consists of the OKR tree itself and filters for displaying targets. Here you can create a goal, choose its type (personal, for a team or for a company), assign a goal author, select key results and their evaluation, determine the period for achieving this objective and other necessary parameters.
Personal objectives 
This category includes only personal objectives. For example, without having a registration form on the site, the team will not be able to continue developing the platform. You can set the objective and key results that determine its successful achievement for an employee or he/she can set it themselves. When an objective is completed, the employee, the team, and the entire company will see the project progress.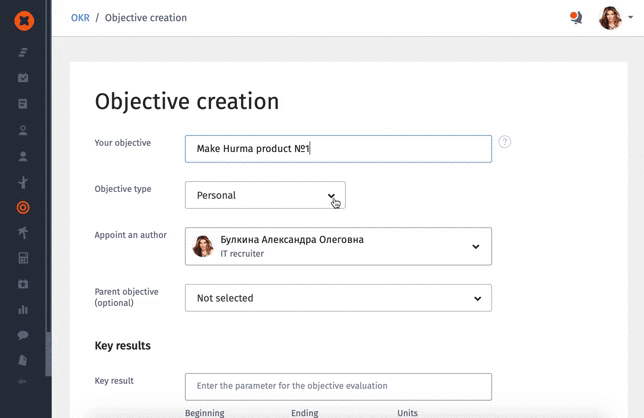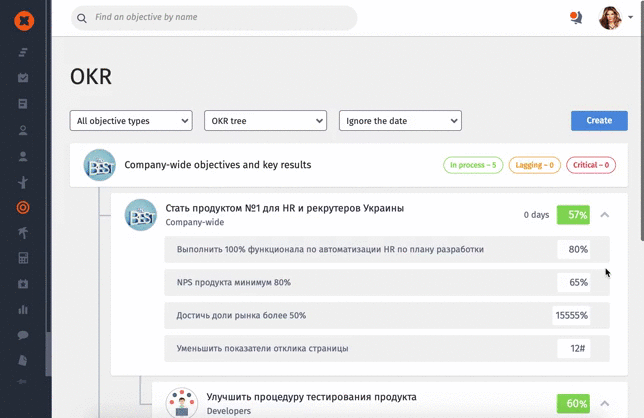 Team objectives
This is a more general level. All personal tasks affect the overall task of the team. Let's imagine that the team goal is "Create a corporate website". In this case, we see how each personal goal affects website creation and the progress of the process.
Company objectives
Personal and team objectives form company objectives and vice versa. The company objectives include lower-level objectives for teams and every employee. OKR helps managers spend less time on excessive control and micromanagement because each employee can independently monitor their own progress.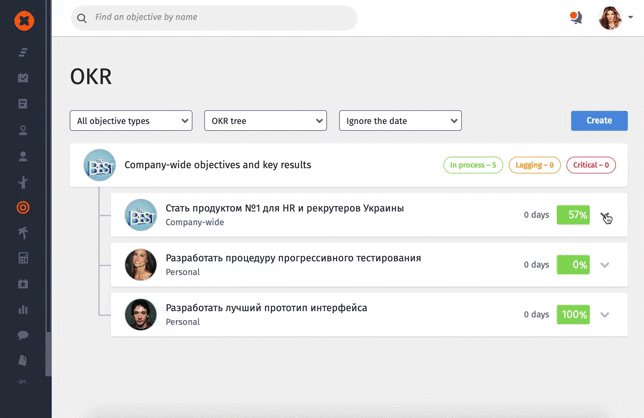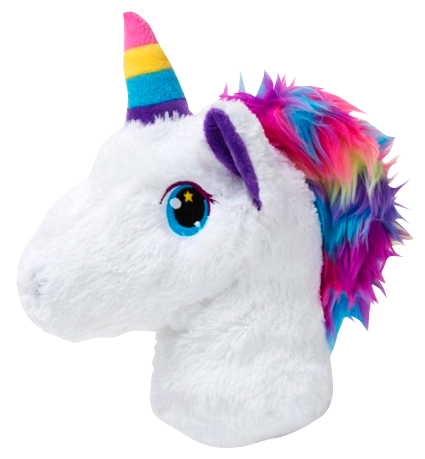 Automate goal setting with OKR!
Benefits
transparent objectives setting;

individual and general objectives;

visible progress;

increased engagement;

clear prioritization;

clear algorithm for achieving goals;

decentralization in the company;

convenient tool for delegation.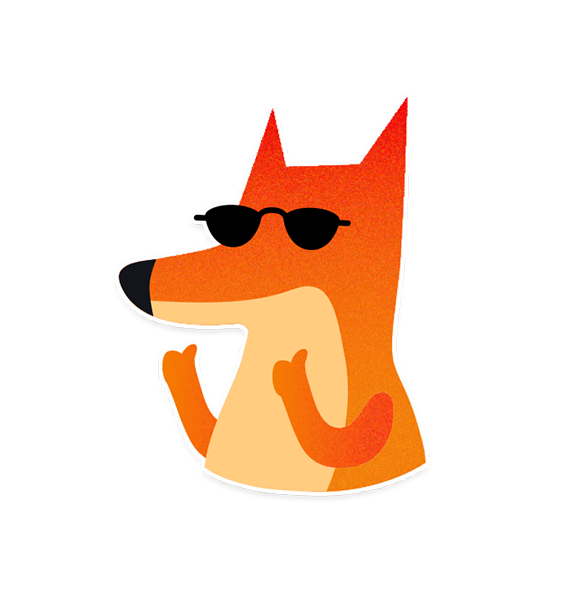 What is an OKR?
OKR is an objective management system that allows you to build a transparent and open planning strategy. Thus, the value of performing a task is obvious and understandable to everyone who is involved in this. 
You can set goals for the company, teams and employees yourself, but the main idea is than employees set goals for themselves and evaluate the progress on their own. OKR is a great tool for delegating tasks.
According to OKR methodology, the goals should be:
ambitious;

public;

measurable;

not related to material motivation;

vertically connected.
These are the basic OKR principles, in addition, the goals should:
inspire and motivate employees;

be formed bottom-up (from employee to company);

solve the problem, not dictate approaches;

include personal development goals.
In OKR, the objective setting should take place regularly. The optimal way is to adjust goals once a quarter. Remember, you set the goals, but shouldn't write instructions for achieving them. One of the OKR principles is to make the employee find a creative approach to solving the problem. It helps to avoid micromanagement and confidently delegate responsibilities.
There are three main ways to structure the OKR:
Top-down – goals are formed from top to bottom, so the company's needs form goals for teams and their members.

Side-by-side – goals are formed through cooperation between teams within the company. For example, the work of one department depends on the work of another department, so they can work together to improve internal processes.

Bottom-up – goals are formed from the bottom to the top. Such objectives can begin with personal goals or employee projects, that can involve all the company.
Usually, OKR combines Top-down and Bottom-up goals in a 50/50 ratio to maximize understanding of the priorities of the company's current goals.
The basic rules for the formation of goals:
Ambitions

. The goal should be so ambitious that it seems almost unattainable. Such goals motivate and inspire you to do your best.

A small number of goals

. OKR typically involves 3-5 goals. This applies to both personal and team or global goals for the company. Each level should have 3-5 goals, otherwise, employees will constantly lose attention.

New achievements

. Goals should lead to new achievements. Company can have permanent goals (for example, a certain percentage of uptime) but these goals don's suit the OKR.

Finite

. The goal must be finite and measurable. Therefore, when formulating goals, indicate the endpoint you want to achieve, not the direction to take.

Clarity

. The clearer the goal is formulated, the more transparent and understandable it will be for everybody engaged in its achievement.
As you can see, OKR is an interesting and useful tool. That's why we included it in the Hurma System. It allows us to make the system universal and convenient for you as much as possible. Hurma allows attaching objectives to specific employees and you do not need to create additional tables or files. Everything is already in the system and works for you.